Undertone
UX/ UI • Brand Identity • Design System
Team of two
9 weeks
Overview



Undertone is a music festival in New York City held to discover and support underground artists. As a consequence of our society becoming cashless, it is becoming more challenging for street performers to earn a living.

Given the entry point in the music industry is even more difficult for minorities, our performers will be BIPOC or female street musicians.

At Undertone, musicians will be rotating sites after their performance, while groups of people are assigned to a campfire location along Park Avenue.
Festival Identity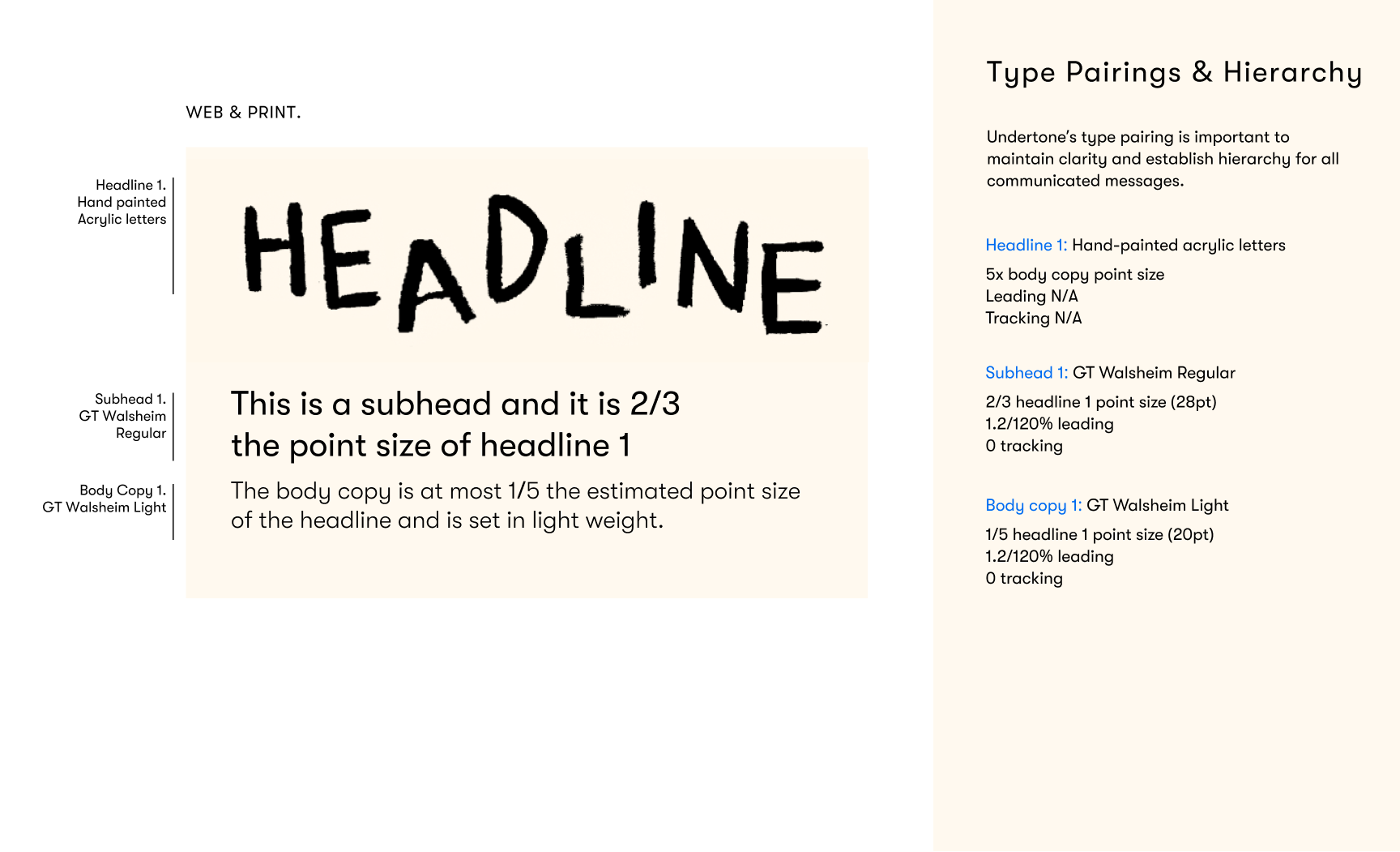 ---
Website
Focuses on the experience before the festival: introducing the line-up, objective of the festival, and allowing visitors to purchase tickets easily.
Website Architecture
Before jumping into designing the website, we laid out the structure and hierarchy of the website.
---
Mobile App

How might we differentiate web and mobile app experience? How will the experience on mobile app be different on the day of the festival?
Thinking about the technical advantages of the mobile devices on the day of the festival, we incorporated interactive map with location and personalized experience (indicated with

*

)

The attendees can preview the map so that they can schedule accordingly — grab food in between the performances, avoid missing out on their favorite artist's performance and donate to them directly.
User Flows
Chose two main userflows to help us understand what screens and interactions need to be designed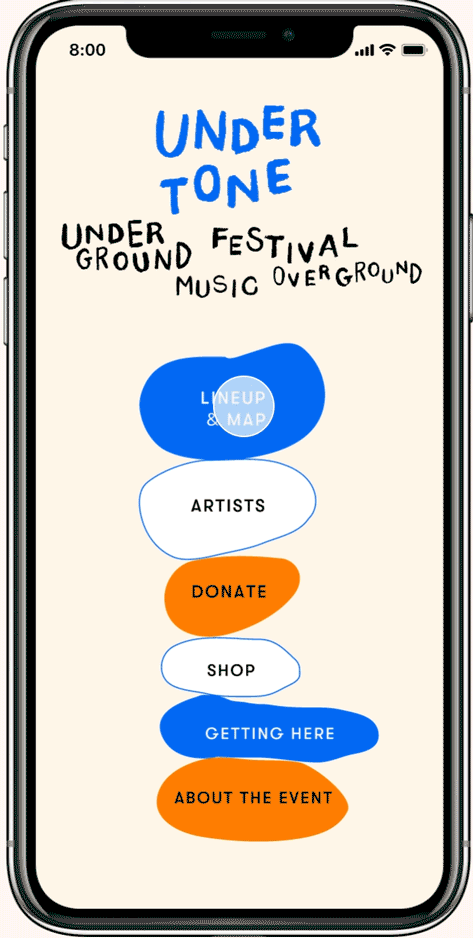 ---
Social Media
---

Interactive Wayfinding

---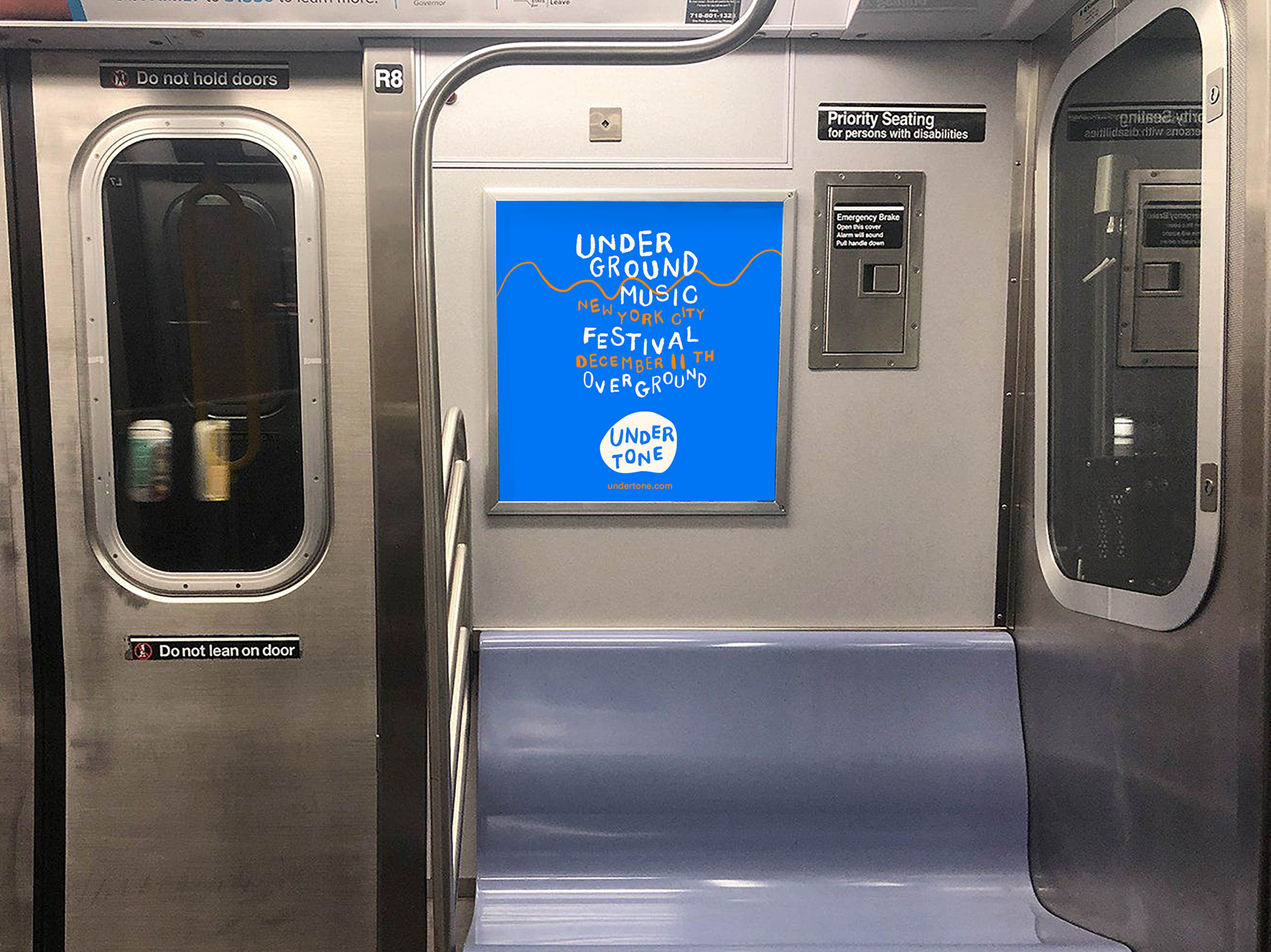 Reflections

As a group, with my colleague Sofia Moon, creating the brand identity from hands-on experiments, and translating these elements into a design system was an exciting process.

When designing for different platforms, thinking about how and when festival attendees might use web vs. mobile version, and how we can create a different experience on both mediums while utilizing a cohesive design system.